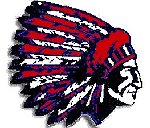 Maysville Oklahoma

Please join us at
Maysville School Days



located at http://www.myfamily.com
This site is username ~ password protected.
To request your Username and Password
Email MSD
When requesting your invitation..
Please include your name, email address and class year in the message of the email.
When your email is received your invitation to join Maysville School Days will be sent to you.
We hope to hear from you soon.
Please Join us at http://www.myfamily.com
We will be looking forward to receiving a email from you .


Email MSD

MAYSVILLE SCHOOL DAYS
WAS FOUNDED AND IS SPONSORED
BY CHESTER AND GAYLA DEAN